New and popular items at competitive prices.
Reviews
We are committed to making you a long-lasting customer and friend.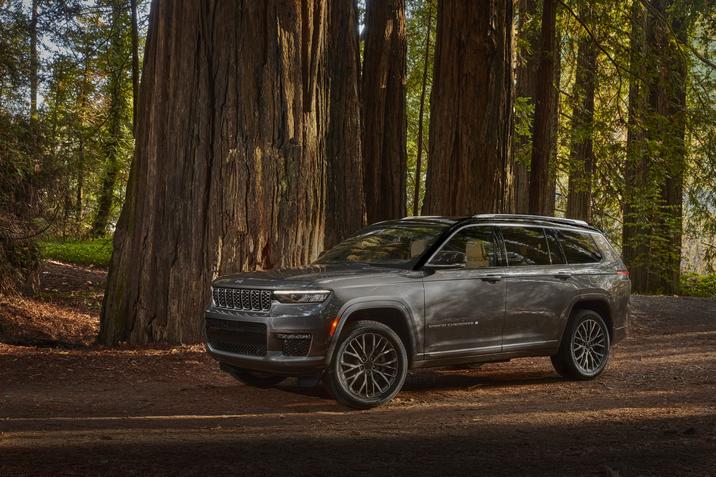 Chrysler, Dodge, Jeep, Fiat and RAM dealer in Montreal
Longue Pointe Chrysler, your Chrysler dealer in Montreal, offers you the largest selection and the best prices on a wide range of new and used vehicles from Chrysler, Dodge, Jeep, Fiat and RAM. Whatever your tastes, your needs and your budget, you will find here the model that will meet your expectations; come and take your pick from among our vast inventory of vehicles!
On site, you will have a wide selection of Jeep SUVs to choose from. Rugged and often equipped with the best 4×4 capabilities in their respective classes, they will get you from point A to point B without any worry about what's in between! You'll find many new and used Jeep Wrangler models at our dealership. And don't miss the arrival of the all-new Jeep Wrangler 4xe, the very first plug-in hybrid model from Jeep in North America!
You will also find at Longue Pointe Chrysler models such as the Jeep Renegade, Jeep Compass, Jeep Cherokee and Jeep Grand Cherokee.
In addition, we have several Jeep pickup trucks in inventory! Newly arrived on the market, the Jeep Gladiator offers you all the off-road capabilities of a Wrangler, combined with the practicality of a pickup. Book your test drive right now! Finally, don't miss the return of the Jeep Grand Wagoneer, the 3-row SUV which takes the notion of luxury to the next level!
Your Chrysler dealer in Saint-Léonard also carries a vast inventory of new and used Chrysler vehicles, offered at the best prices in town! Whether you're looking for a minivan like the Chrysler Pacifica, a more energy-efficient version such as the Chrysler Pacifica Hybrid, or the all-new addition to the Chrysler lineup, the Chrysler Grand Caravan, you'll appreciate the versatility and premium features of our minivans. And if you would prefer a luxury sedan design for solid performance, the Chrysler 300 is for you; come see it up close!
You will also find at your Chrysler Longue Pointe dealership in Montreal the full range of Dodge vehicles. Synonymous with performance and muscular looks, these models are sure to get your attention! Whether you're looking for a muscle car like the Dodge Charger or the Dodge Challenger, an SUV like the Dodge Durango and the Dodge Journey, or a pre-owned minivan such as our used Dodge Grand Caravan models, the great Dodge family will undoubtedly give you the power you need!
Fiat dealer in Longue Pointe
Finally, if you're looking for a car perfectly adapted to urban driving, take a look at our Fiat 500L, Fiat 500X and sporty Fiat 124 Spider models, all combining driving enjoyment, energy efficiency and ease of travel!
To find out more about our new or pre-owned models, come visit us as soon as today at Longue Pointe, your Chrysler, Dodge, Jeep, Fiat and RAM dealer of choice in Montreal!
Get Directions to
Longue Pointe Chrysler